Second Opinion Service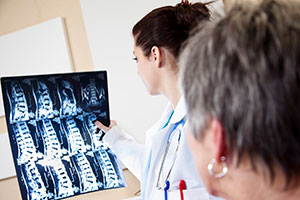 Living  with pain is debilitating, depressing and at times it can become hard to focus on life and even pleasurable activities, simply because pain becomes the dominant force in your life. But remember it is very hard for your loved ones to see you suffer too. Although they do not have the pain, they are also affected. They hate to see a person they love in constant pain, they feel impotent to assist, they are also affected if you are depressed by the pain or you are finding it hard to carry out day to day tasks and activities.
Person Focussed Approach
At Spinal Healthcare, we are proud not just to be leading pain management consultants on an international basis, but we are even prouder of how we achieved this! We view each and every patient as an individual person. We have a multidisciplinary team that are able to view a person in terms of their medical conditions, how pain affects their life as a whole and the psychological implications of the pain that they are feeling.
This type of approach helps to provide patients with a real sense that they can trust us to listen to them and that we will hear what they have to say and because we have such an enviable reputation, we are well placed to ensure that we can accurately make a diagnosis speedily, without rushing a patient or making them feel pressurised. This can help generate a more open and often a more revealing consultation.
Regain Control
A second opinion service also provides patients with a sense that they are taking control back and not letting their lives be dominated by pain. This is enormously important, because one of the common complaints that people who are experiencing pain have is that they feel that they have lost control of their lives and that pain has taken it over. In fact the psychological benefits of taking action to control and alleviate pain cannot be overstated. It really can help patients feel that there is hope and that their pain condition can indeed be mastered, instead of them being a slave to their pain!
Confirmation of Diagnosis: Different Treatments
Because we have not only cutting edge technology, but cutting edge experience, we are well placed to be able to provide patients with a service that can either point out alternative conditions, or confirm an existing diagnosis. However, even if a confirmation of diagnosis is offered, patients should not be despondent. We are able to offer the latest treatments that are often unavailable as a general rule. So it can happen that the existing diagnosis is confirmed, but new and almost revolutionary treatments can be offered to control the pain.
If you do find that your pain is proving very difficult to treat or you suspect that the initial diagnosis of your condition was not wholly accurate, then there is much to be gained from a second opinion from London Pain Consultants; but there is little to lose (except your pain!).